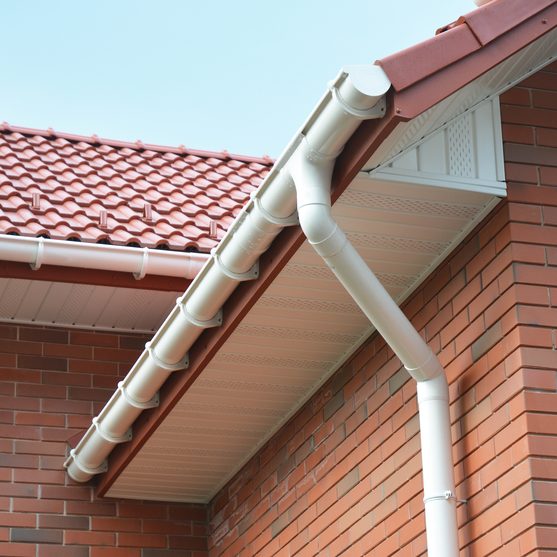 01
uPVC Fascia, Soffit & Guttering
A strong material resistant to rotting and harsh weather, uPVC is the perfect choice for your home drainage system. Our team of experienced specialists supply and fit bespoke uPVC fascia, soffit, and guttering to suit your property. We understand how important having a watertight roofline is, which is why we work hard for each of our customers to install durable, sleek uPVC fittings to protect your property from potential water damage. Along with various property protection benefits, uPVC fittings come available in a wide variety of colours and finish, transforming the exterior of your home. We also supply and fit "bird stop" which can prevent unwanted birds from entering and nesting under your roof. We fit an eaves protection system if possible which removes and replaces any damaged felt at your roof edge. At the survey stage, we will identify any defective timber which needs to be replaced. New air vents will be fitted as required.
02
uPVC Dry Verge Edging
A more durable, effective alternative to mortar roofing, dry verge edging provides superior protection against roof leaks. With a visually appealing finish, our superior Manthorpe uPVC dry verge is renowned for its premier roofline protection and extreme durability. Dry verge edging is fitted directly by our professionals to ensure your roof is watertight. Enquire with Bowman Windows to upgrade your wet verge edging or replace your dry verge system with high-quality uPVC fittings designed to maintain your roof's clean look for years to come. Our dry verge edging is available in a wide range of colours and can be fitted on its own or as part of your Fascia, Soffit, and Guttering project.