High-Quality Garage Doors
Our specialists work with you to fit the perfect garage door into your property, enhancing its value and complementing your home's aesthetic. From roller doors to insulated sectional doors and more, we are committed to providing you with help and advice so you make the best choice for your property. We use market-leading manufacturers including Tilt-A-Dor in Northern Ireland. Established in 1983, Tilt-A-Dor is Ireland's original garage door manufacturer who specialise in a full range of high-quality garage doors for the residential market.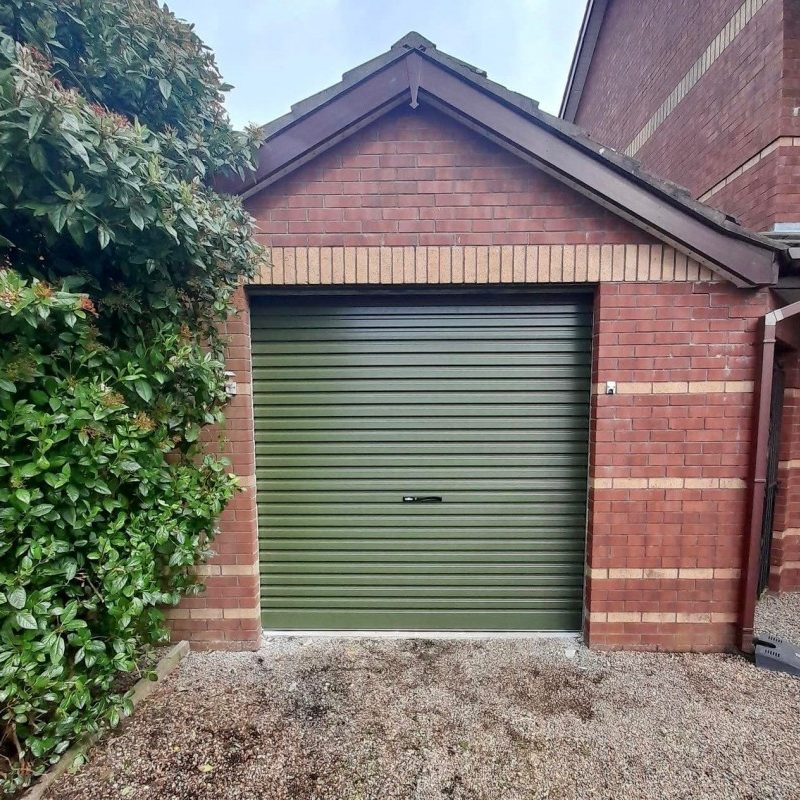 01
Roller Doors
With access to high-quality roller doors from Tilt-A-Dor, Bowman Windows is perfectly positioned to transform the front of your property. Available in various sizes and designs, roller doors feature a uPVC embossed or laminate woodgrain finish and are incredibly compact and versatile, allowing for even greater space within your garage. Made from galvanised steel with a high-security lock barrel mechanism our roller doors are easy to operate with a uPVC low maintenance finish. Our roller doors come manual as standard but can be automated easily by our expert garage door fitters. You'll really appreciate an automatic garage door on those cold, dark, or rainy days!  
02
Insulated Roller Doors
Featuring all the benefits of traditional roller doors and more, insulated roller doors are an ideal choice for property owners seeking greater heat control within their garage spaces. As well as boasting enhanced security and a wonderfully compact design, insulated roller doors improve the thermal insulation within your garage, further protecting your vehicle, belongings, and anything else inside. Homeowners converting garages into dynamic new living spaces will benefit greatly from insulated roller doors, helping create a comfortable, warm environment in your new room. All our high-quality insulated roller doors come automatic as standard. Keep warm and dry when you use your automatic garage door!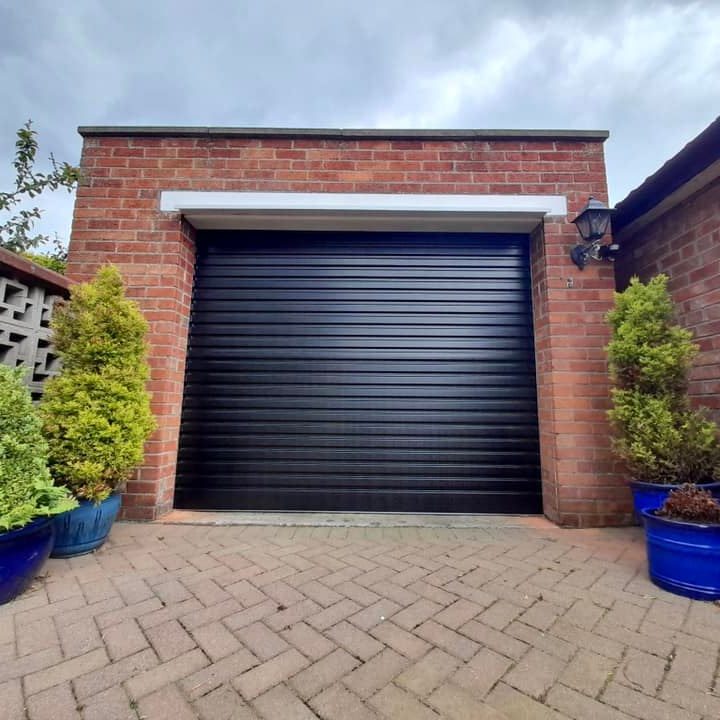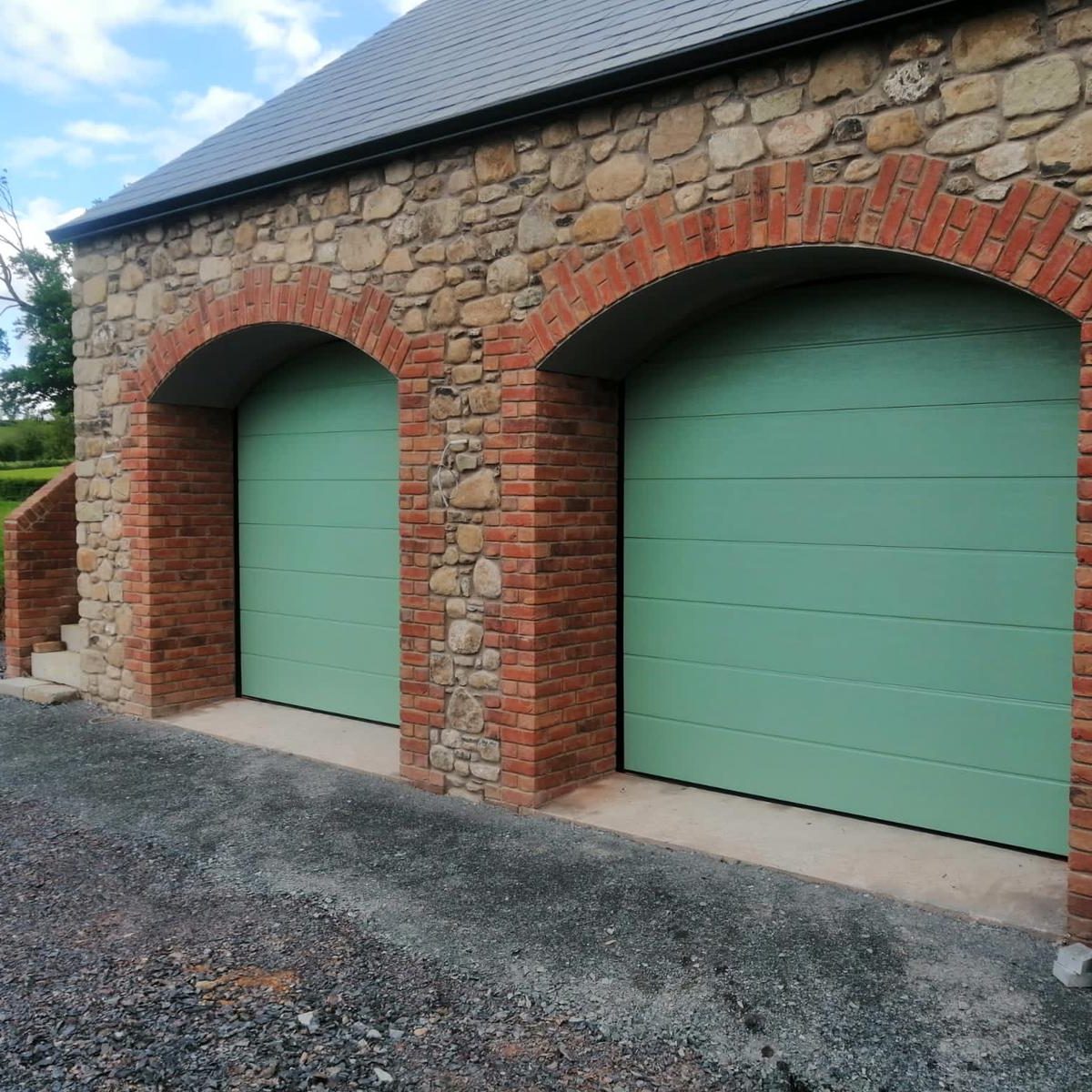 03
Insulated Sectional Doors
Manufactured to fit your garage and available in a variety of exciting colours, our Kingspan insulated Thermador sectional doors are a wonderful addition to any property. Save space within your garage with these elegant, eye-catching doors which glide open with ease and suspend below your ceiling, enabling you to get the most out of your garage. Alongside various aesthetic benefits, insulated sectional doors are secure, and sturdy and offer premium insulation to help maintain a comfortable, warm temperature all year round. This is especially important if your garage is attached to your home or you use your garage space for work or leisure activities. Our 40mm Kingspan insulated panels provide extra rigidity, strength and all with superior weatherproofing. As these are very strong and heavy doors we do recommend our unique and quiet remote control automation all supplied and fitted by our trusted fitting team. No more getting in and out of your car to open or close your garage door!
04
Manual & Automatic
Each garage door supplied and fitted by the experts at Bowman Windows can be improved with various accessibility features. Affordable and dependable, manual garage doors offer great security to your property and often require less maintenance than their electric counterparts. For homeowners requiring more convenience and enhanced safety, automatic garage doors are the perfect choice. By automating your garage door, this will allow users to control the door using 2 remote control keyring handsets, ideal for those storing cars or using their garage as a work space. Automatic doors can also provide even greater protection for homeowners, with sensors monitoring any obstructions to the door in order to prevent potential accidents.